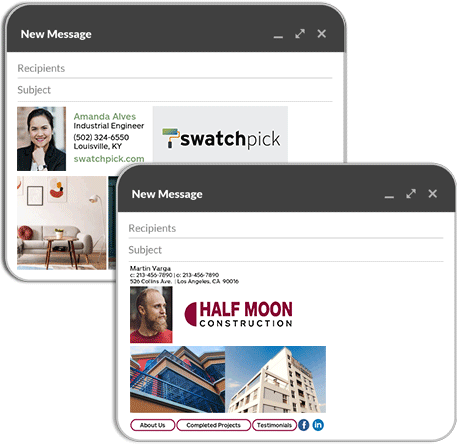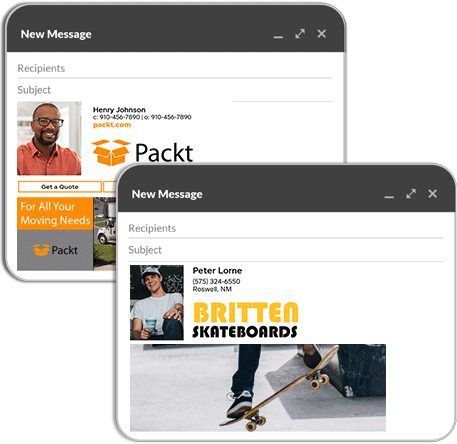 Showing a visual takes the guesswork out of your product or service.
Your message rotates in an updatable banner bringing your brand to life. Create custom links to drive recipients to specific pages on your website.
We get you started. We provide the initial design and continued support, collaborating with you to ensure your Imprint is perfect.
Imprint updates are retroactive. You can make updates any time or our staff can make them for you. We're here to assist.
Email hasn't changed for 20yrs. It's time for a change.
Make eye-catching, memorable impressions.
Actual Customer Email Imprints
Click here to view actual customer Email Imprints we created.
GET STARTED
Take your emails to the next level

Reach customers & increase ROI

Transform emails into versatile marketing opportunities

Patent pending technology

Bring the detail and design of your website into your email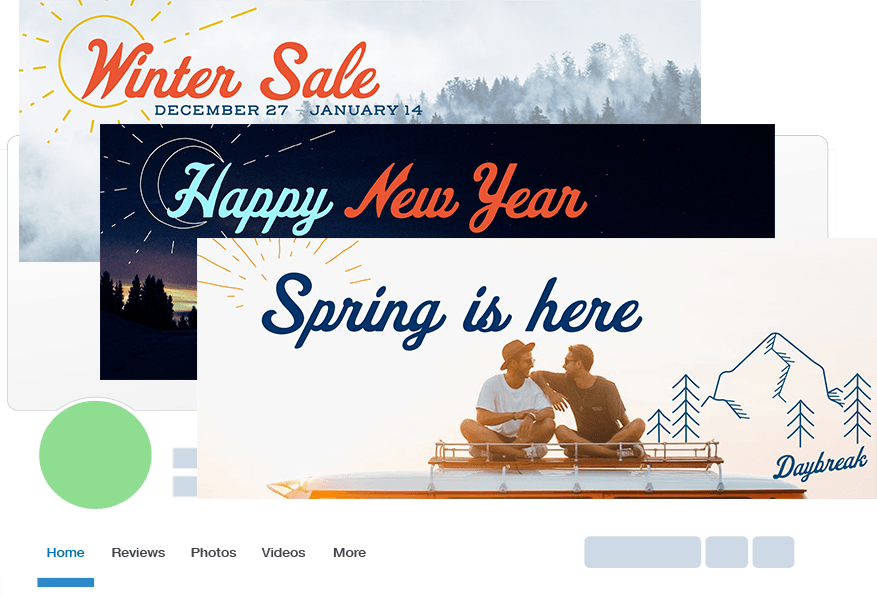 Look relevant and timely by celebrating holidays, promoting product launches or other news you want to share with your community.
Access our same proprietary editor used for Email Imprint to create your own unique cover photos.
Schedule cover photos up to a year in advance from the dashboard.